About Us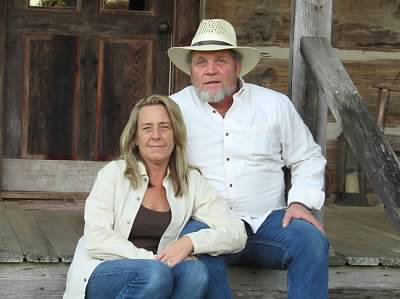 North Georgia Environmental Services was started in the early 90's by Harry Nix and his wife Minnie as Nix Grading. It then evolved into North Georgia Sewer & Drain before finally becoming North Georgia Environmental Services.
Harry and Minnie's son Jesse and wife, Anna took over the business in 2005. With lots of knowledge about the business they worked hard to achieve their vision to branch out and introduce new ideas and technology to bring the company up to what it is today.
In 2014 Jesse decided to sale North Georgia Environmental Services and venture out into another branch of business. As an employee of his for over 2 years I was given the opportunity to purchase the business. My wife, Pam and I took over the business in April of 2014 and are delighted to say that we love our new venture. With the purchase of the business, I bring with me all of the knowledge I acquired while working for the former owner and continue to stay updated on new aspects of the business.
Our goal is to continue to strive to uphold the Integrity that was instilled in the beginning years ago.
Our motto still remains the same as it was in the beginning: "Bringing Integrity To The Service Industry."
We hope to maintain lifelong customers and attain new ones as our business continues to grow.
Thank you for checking out our information and please give us a call if we can help you in any way.
Mike & Pam Oliver
Owners of North Georgia Environmental Services
---
Vision Statement
Our vision is that every person we meet sees professionalism, integrity and knowledge through our commitment to the environment, and service to our industry.